BRAND
Powerful visual identities that captivate.
BOOK TRAILS
The first of two projects I had with a good friends' startup in Colorado. I worked to sketch this up and was at the time working with some freelancers to help me polish it up. We chose to literally represent it going out into the woods and into fantasy - as that is what the program was for - and still quite successfully is. I think it turned out great!
Reading on Ranches
Is the second of two projects I had with a good friends' startup in Colorado. She had a clear vision in mind, so it was simply my job to create it in line with the first logo we had already created - Booktrails. For this one we went with a little flatter aesthetic.
It was a great pleasure to work with such an awesome person, for such an awesome cause!
Zone Trac
Is a tool that helps you "get in the zone" through audio/visual feedback mechanism. I was asked to prepare a logo design that emphasized the technical nature of the product, as well as the resultant whole-body effects of being able to master your mental state. I tried using the tool, it's awesome, though not so easy. Learn more here.
Handlebar Media
This is my own marketing company that helps develop customize pathways to success. Through quality branding, and consistent committed communications we can help you get where you want to go.
This was a fun project, that I don't think is still active. Well, at least I have this documentation, haha! I hand illustrated the text and found some good plant illustrations to incorporate into the design. I find converting hand drawn illustrations into logos has the nice effect of giving it a much more natural feel. The organic unpredictable eccentricities are picked up by our senses and tell us this is 'real' or 'authentic' in ways that rigid lines do not.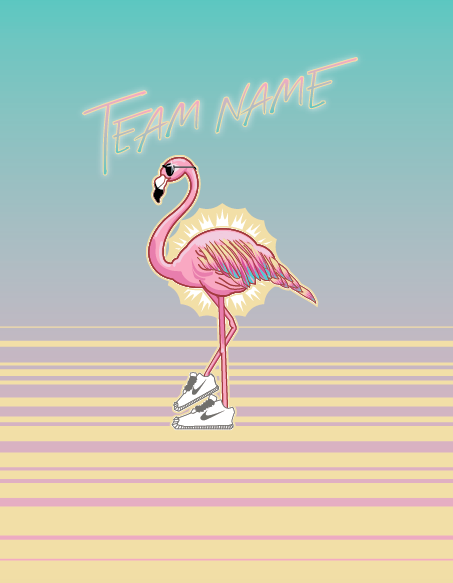 Did this flamingo piece for a friends ultimate frisbee team in Washington D.C., you may see someone bidding with it donned in the wild. Their inspiration is the mort artistic flamingo design as well as the pattern here at the bottom.
BITTERROOT ACCUPUNCTURE
My friend started an acupuncture therapy clinic in Missoula, MT, and asked me to design her logo. The Bitterroot river runs through the Missoula Valley and Missoula itself, as well as being a beautiful and therapeutic flower. Maayan wanted a deciption of the flower, and I was happy to deliver.
EMERALD PEAKS
This is a project I've worked on for quite some time. Emerald Peaks is a Tier-II Cannabis Producer/Processor in Washington State. I've developed the brand, through a few iterations, to its most recent brand view, shown in most of the examples below.
BON VERT BALM
This brand developed in tandem with the package design. The producer of the balm had some pretty clear ideas about their style and design direction, so it mostly my responsibility to connect these ideas to the existing brand - Emerald Peaks - that the product would be a child of. Lazy Bee Gardens Bee - the partner brand that would be the direct supplier of cannabis for this product - also had to be incorporated. I did these with some old-timey text and patterns that evoked a hand-made product made with care. Which it is. The response was immediately positive! Another project I'm happy with.
The final stickers in all their glory, made a green and blue and all gold version, not sure which would be wanted more.